If you are new: We send a Weekly Wednesday email to give you news and updates about the studio or to let you know about relevant updates.We have found that the more communication we have, the better we can improve our services. Welcome to the Move Dance and Fitness family! We sincerely appreciate your business and want you to know that we are here for one reason…to serve you.
---
---
Happy Thursday! 
So sorry I missed our weekly Wednesday email meeting.
Fall is upon us and it feels AMAZING!
Wouldn't you agree?
Anyhoo…
We would love to see how we can serve you better can you answer these 5 questions, it should take you 1.7mins seriously it is that fast. >>HERE<<
…Everyone is hard at work for their Christmas Show (December 9th).
Here is another Christmas Sneak Peek (click on the picture to see the video – It's good)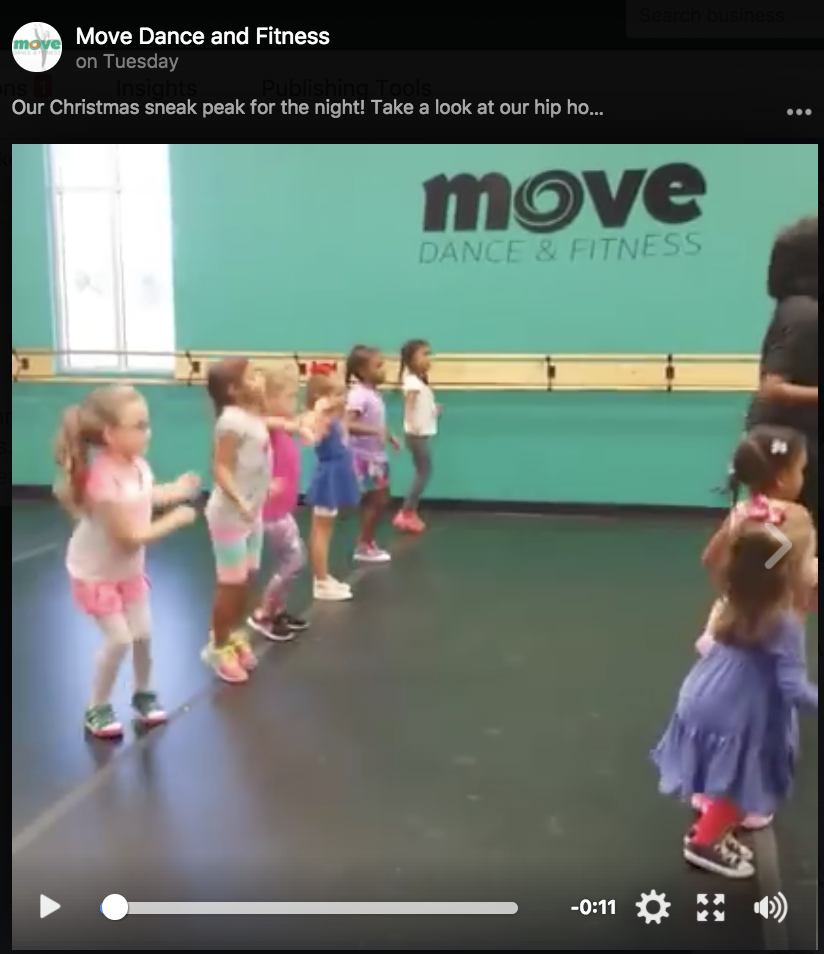 Reminder: The Christmas show is December 9th at LaCenterra in the late afternoon. The exact time will be announced soon. LaCenterra recently got a change in management but I was told we are still good for our events.  However, the time may vary, it should be between 3-6 pm.
Events coming up:
For Kids Ages:2-5 | Monday October, 30 | 11:30-12:30pm
Come dressed in your favorite prince or princesses costumes.
For Kids Ages:2-5 **RSVP here only 12 spots open** Rsvp form will close once those 12 spots are taken..
Social Media Love since last Weekly Wednesday:
Top Pictures:
Top Video:
Video Credit: Kamryn
---
Make-up
If you've missed some classes and would like to a make them up. Call or email us
to get it scheduled.
Referral Credit (Cards in your Welcome Folder)
In your welcome pack you've received two $50 referral cards.
If you refer someone and they register. After two months of classes
You'll both received $50 credit on your account.
---
Have a good rest of the week!
With LOVE, GRATITUDE, and FAITH.
Julien Marion
C:281-704-6318